PREPSOIL & EU Mission Soil Projects Pitch In on Communication & Stakeholder Engagement
3, October, 2023
·
1 min read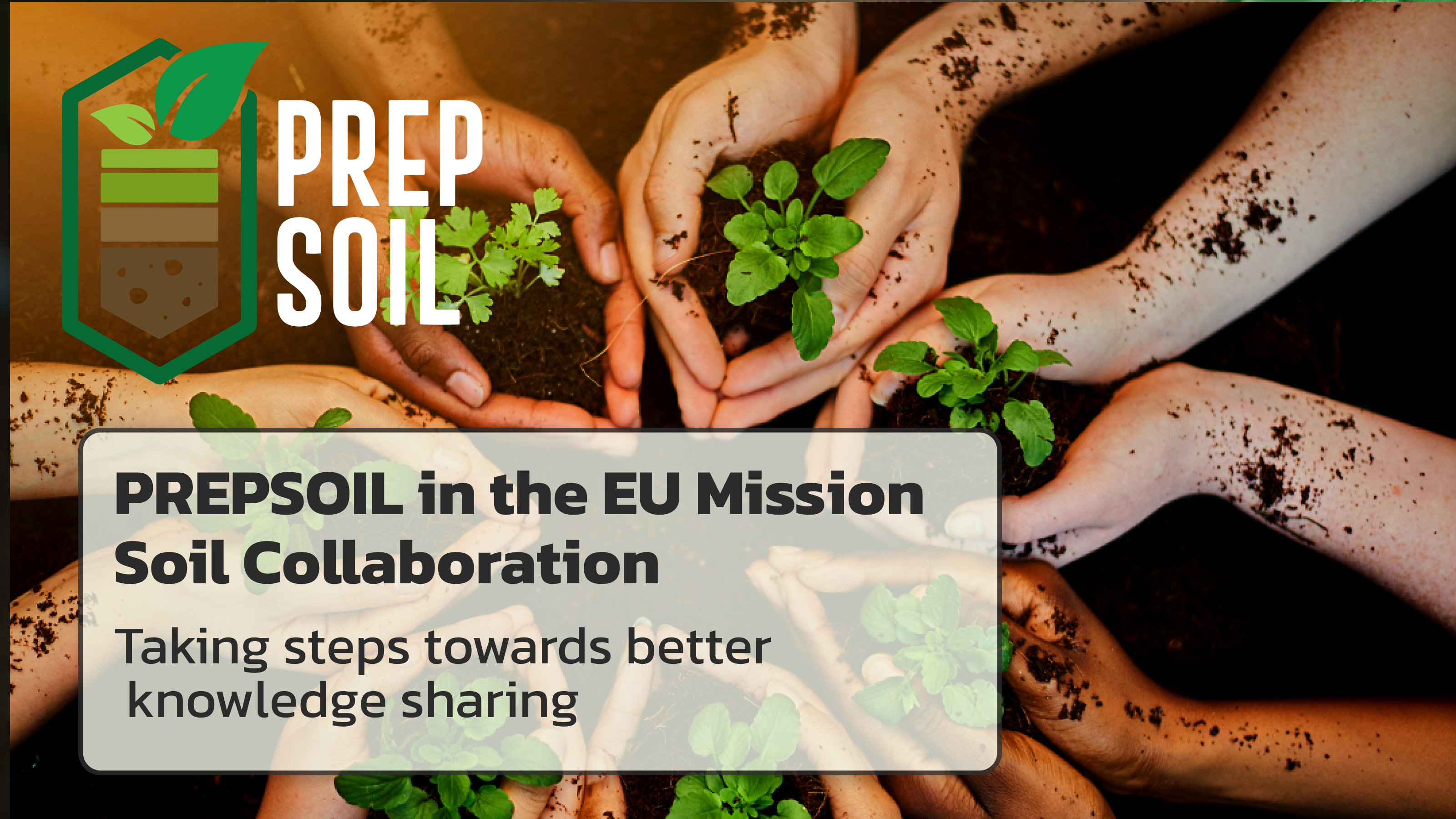 PREPSOIL has recently joined forces with projects funded under the EU Mission "A Soil Deal for Europe", with the objective of optimising common Stakeholder Engagement, Dissemination and Communication activities. This collaboration will focus on sharing insight and knowledge among the participating projects, as well as identifying relevant topics common to all of the projects involved with a view to exploring opportunities for coordinated stakeholder engagement and communication activities in the Soil Mission projects which will be the starting point for the efforts.
Representatives from PREPSOIL will take part in the meetings and discussions which will be launched on the 4th and 5th of October to bolster this kind of cooperation among the projects funded under the Mission. Flavien Poinçot, responsible for stakeholder mapping and engagement within PREPSOIL, elaborates:
"At present these meetings are mainly focused on two main aspects which are aligning communication formats and stakeholder engagement; however, the upcoming meetings could reveal other important topics".
Communication
The Soil Mission Platform has already launched different communication media formats dedicated to the Soil Mission but is exploring the possibility of joint communication efforts through media like newsletters and podcasts.
"This will help streamline communication and improve engagement with a wider audience" Flavien adds.
Some projects have similarities in their activities, and there is a definite potential to pool effort and gain efficiency. The cooperation is also an opportunity for the projects to explore closer collaboration that goes beyond knowledge sharing.
Stakeholder engagement
"My primary objective, with regard to stakeholder engagement, is to ensure better coordination and overview of activities across different projects. This involves preventing overlapping engagements with the same stakeholders and aligning stakeholder mapping frameworks" Flavien says.

The collaboration is in its early stages but is expected to grow as the mission progresses.
Great potential
In conclusion, the collaboration among the EU Mission "A Soil Deal for Europe" projects is a promising step towards enhancing stakeholder engagement, optimizing communication, and fostering collaboration among various projects.
The EU Soil Mission implementation platform is currently studying the formal aspects that coordination of these activities could entail and, as the efforts become more operational, will take the lead in this.
The continuation of these activities will undoubtedly contribute to more effective and sustainable solutions to soil-related challenges.
---