Peat soil – Tullamore (Ireland) - The Workshop blogpost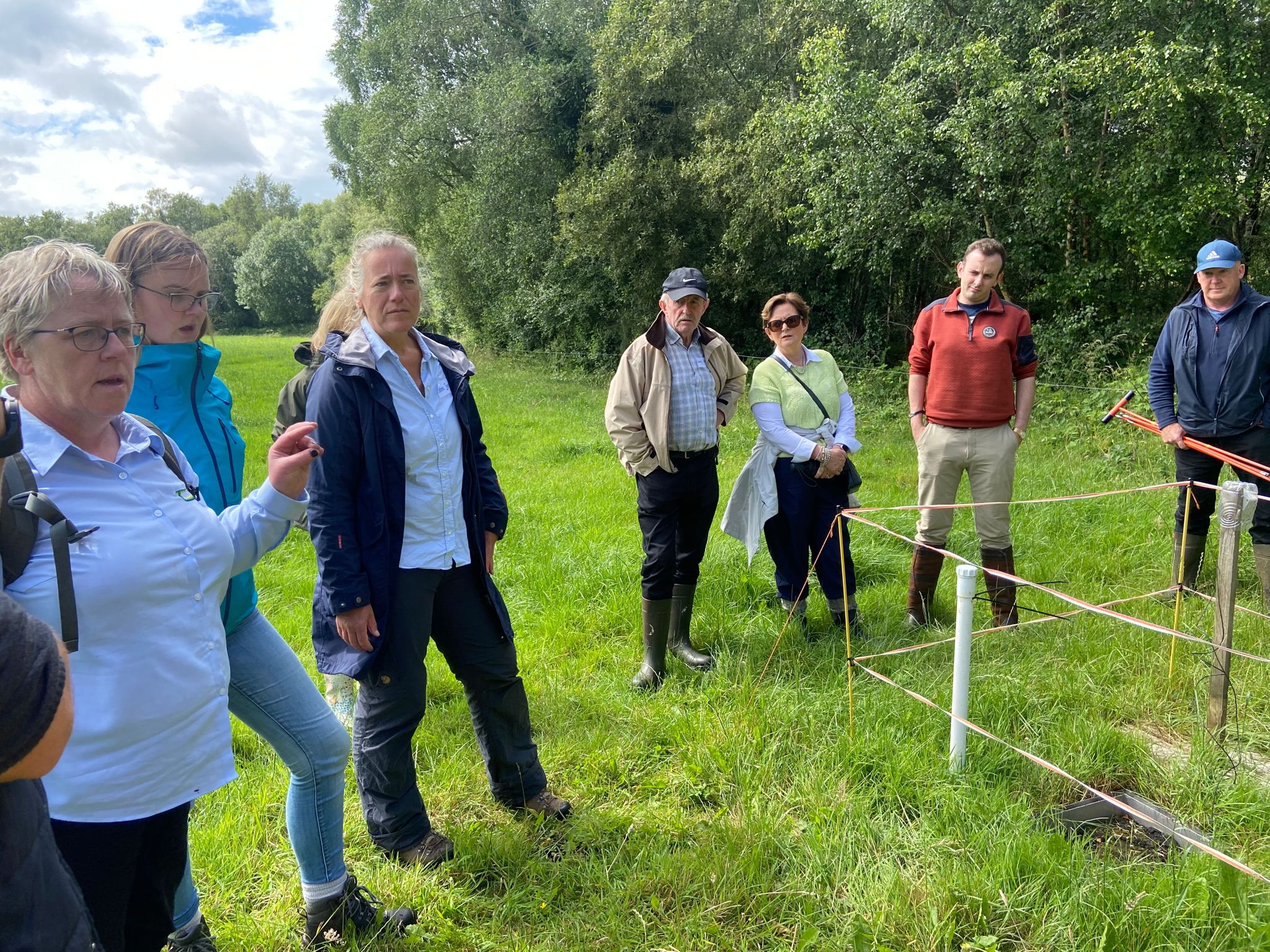 Peat soil was the topic of the Irish Soil Needs workshop held on June 28th in Tullamore, Ireland. The workshop, organised by Prepsoil project partners Copa-Cogeca and SLU, with the support of the FarmPEAT project, offered valuable insights and discussions on the significance of peat soil management and its cultural importance in Ireland.
One of the key highlights of the workshop was a presentation by the FarmPEAT Project (Farm Payments for Ecological and Agricultural Transition), a local-led results-based farm scheme aimed at farmers managing lands surrounding Irish peatlands. The project incentivises and rewards farmers for enhancing habitat management on peat soils and improving important landscape features. It promotes sustainable practices through knowledge sharing and provides results-based payments, empowering farmers to choose actions aligned with their land management goals.
Participants of the workshop engaged in discussions covering various aspects of peat soil management, restoration, and community involvement. The event also included a field visit to project sites, offering practical insights.
Peatlands hold significant importance in Ireland's landscape and cultural heritage, with the country having the second-highest peat coverage in Europe after Finland. These ecosystems are valuable for carbon storage, biodiversity support, and the preservation of local habitats.
Key discussion points during the workshop encompassed several areas, including the need for adequate funding and compensation to fulfil commitments for peat restoration, emphasising farmer participation and involvement in research and community-led initiatives. Clear policies and regulations supporting peat restoration efforts were also highlighted, along with the importance of effective communication and knowledge exchange among farmers, communities, and advisors. It was emphasised that conveying the benefits and impact of rewetting and restoration to the wider community is crucial. Long-term funding mechanisms were deemed necessary to sustain peatland restoration efforts. Additionally, reducing paperwork for farmers and advisors and adopting flexible approaches that can accommodate real changes on the ground were identified as important considerations. The workshop also emphasised the involvement of stakeholders beyond farmers, such as retailers and those working in the food industry, in discussions on sustainable soil management.
Overall, the Irish Soil Needs workshop provided a platform for valuable dialogue and collaboration on peat soil management, highlighting the importance of sustainable practices, funding, policy support, communication, and stakeholder involvement.