Evento nazionale sulla Missione Suolo dell'Unione Europea - verso l'istituzione di 100 living labs e lighthouses
10 March 2023
Milan (Italy)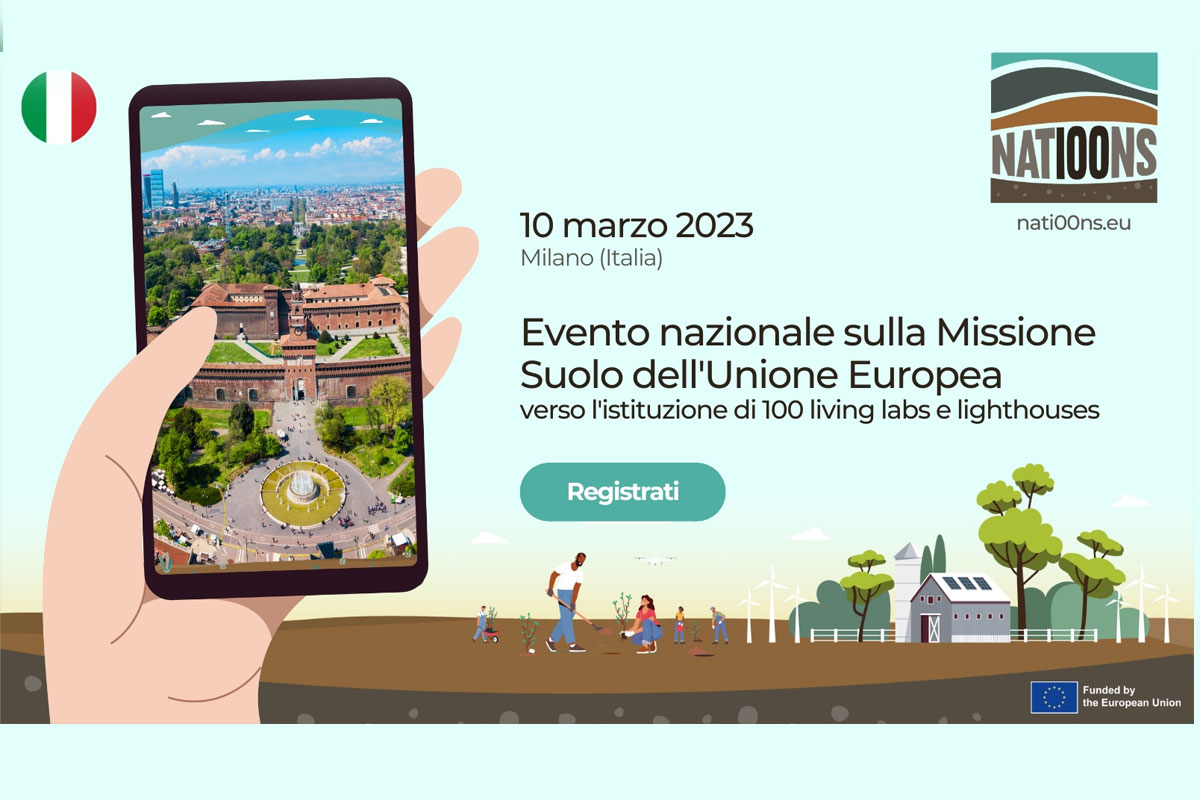 Other event
The national events organized by the Horizon Europe NATI00NS project aim to promote the EU Mission "A Soil Deal for Europe" in national and regional contexts, providing access to quality materials and information, stimulating discussions on the best configurations of Living Labs (LL ) to address specific soil needs in various local contexts, facilitating matchmaking for interregional LL clusters.
Ultimately, the aim is to support regional and national bodies and organizations to apply for calls from the European Commission on the theme "Living Labs for soil health". We will explore the value of soils and understand the importance of land management models across all sectors and scales (local, regional, national, etc.) to enable soil restoration while helping to achieve net-zero emissions targets , resource efficient production, intelligent and circular consumption systems.
The sessions are designed to engage participants from all sectors and illustrate the benefits of engaging in Mission activities. Our experts will introduce the concept of "Living Labs" (LL) and "Lighthouses" focused on soil health, as foreseen in the Mission's implementation plan.
Participants will then be invited to elaborate on the solicitations received after the event, namely: generation of regional LLs, creation of inter-regional and transnational networks and participation in capacity building opportunities, in order to build robust applications in response to the Mission Soil calls. Interested participants are also invited to register on the dedicated online matchmaking platform, where they will then be able to connect with potential partners from all countries to build Living Labs and consortia.
PREPSOIL at the event
Margherita Caggiano (RE SOIL Foundation and partner of PREPSOIL) presented PREPSOIL to the audience.
---
Official webpage: https://nati00ns.eu/events/evento-nazionale-missione-suolo-unione-europea-living-labs-lighthouses
---