GenB Common Ground Camp on Bioeconomy education
21–22 February 2023
Athina (Greece)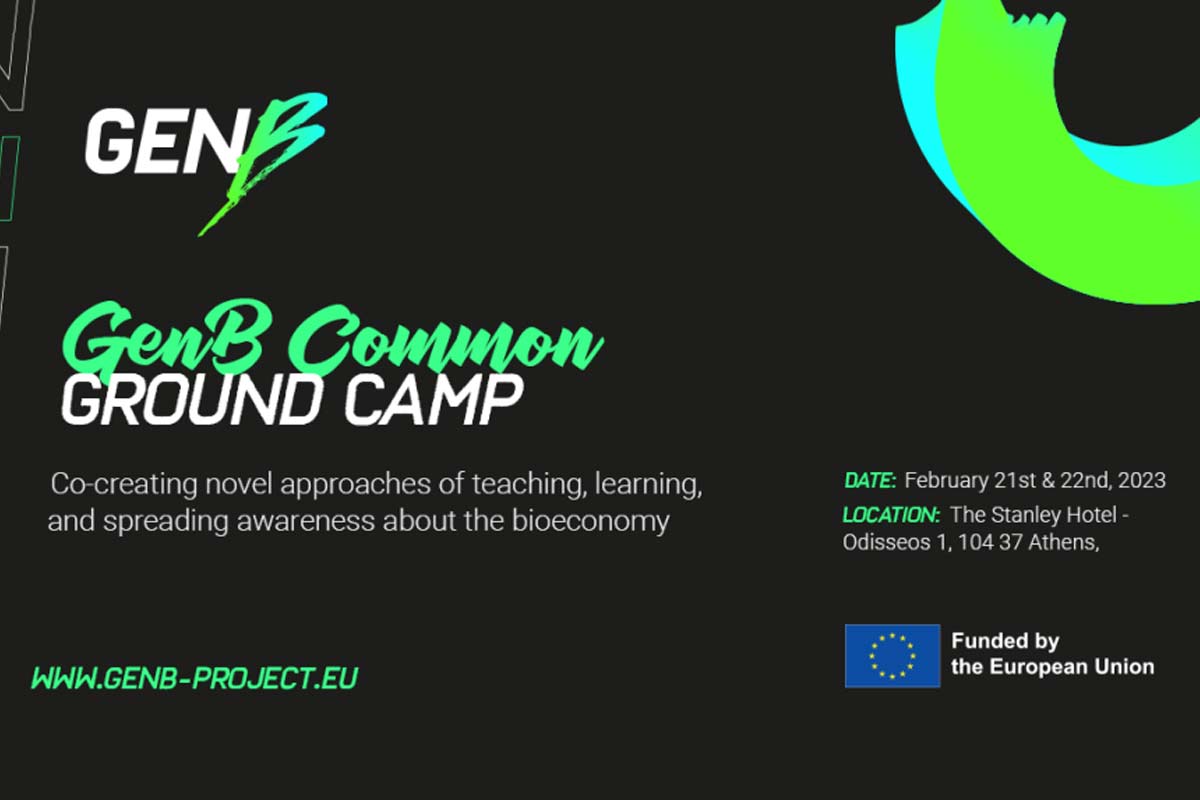 External event
This is a unique opportunity to exchange knowledge among formal and non-formal educators, for the future Generation Bioeconomy.
As part of the GenB project, the Hellenic Society for the Protection of Nature is conducting a two-day Common Ground Camp to promote bioeconomy practices in school settings and foster a future generation that is enthusiastic about bioeconomy and adopts more sustainable habits and lifestyles. This participatory workshop will focus on the exchange of information, presentation of inspirational examples as well as the co-creation of innovative methods and approaches.
The Common Ground Camp is aimed at both formal and non-formal education communities (universities, education policymakers and regional authorities, school administrators, teachers, and other multipliers such as museums, science communicators, youth organizations, and community groups), as well as EU-funded projects/initiatives.
Through this workshop, we intend to raise awareness about the necessity of enhancing bioeconomy through educational settings, facilitate the sharing and adoption of best practices, and obtain new insights on teaching, learning, and spreading the word about bioeconomy.
PREPSOIL at the event
Christina Lundström (Reasercher at the Swedish University of Agricultural Sciences and member of PREPSOIL) will do a presentation on 21st February 2023 11:50am CET, entitled "The PREPSOIL experience: educational models in the soil area". Christina gave an overview of PREPSOIL Call for Best Teaching Practices in Soil Education in Primary & Secondary Schools.
---
---
Official webpage: https://genb.zohobackstage.eu/GenBCommonGroundCamp#/?lang=en
---