Jornada Misiones Horizonte Europa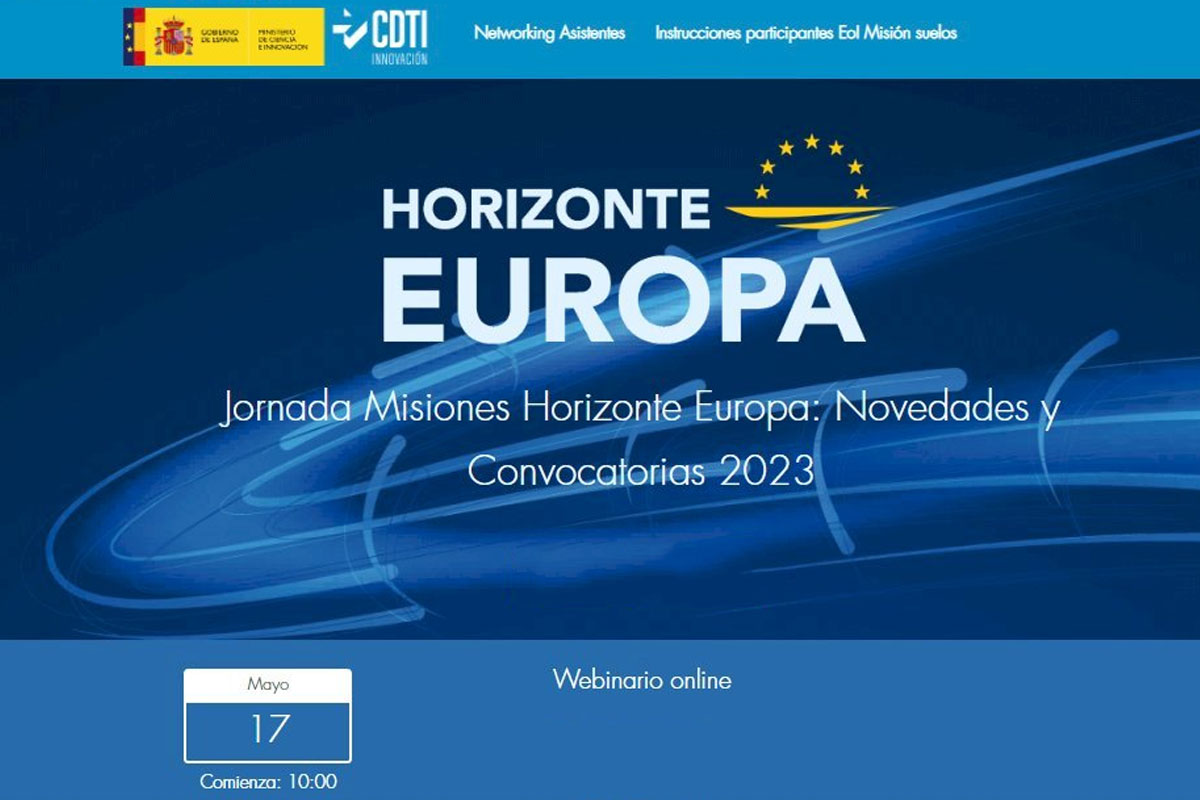 Other event
This is an online information session on the missions of Horizon Europe and the calls in the 2023 Work Program, organised by CDTI (which belongs to the Spanish Science and Innovation Ministry).
The day will begin at 10:00 am with initial interventions focused on the state of development of the missions and their near future. Next, the participants will be able to join each of the five parallel sessions that are going to be organized and where the state of development and implementation of each mission will be explained in detail, and in the case of having open calls, the content of the 2023 Work Program, showing the opportunities for participation in collaborative R+D+I projects:
Cancer Mission (Cancer Room);

Mission Restore our Oceans and Waters (Oceans Room);

Climate Change Adaptation Mission (Climate Room);

Mission Smart and climate neutral cities (Cities Room);

Mission A European Pact on Soil (Soil Room).
PREPSOIL at the event
Pablo Gómez Grande (International Projects Officer at CSIC and partner at PREPSOIL) will represent PREPSOIL in the Parallel Session for the Soil Mission.
---
Official Event page: https://eventos.cdti.es/ES/Infoday_CDTI_Misiones_2023
---