Post mining (Poland)- Soil Needs Workshop blogpost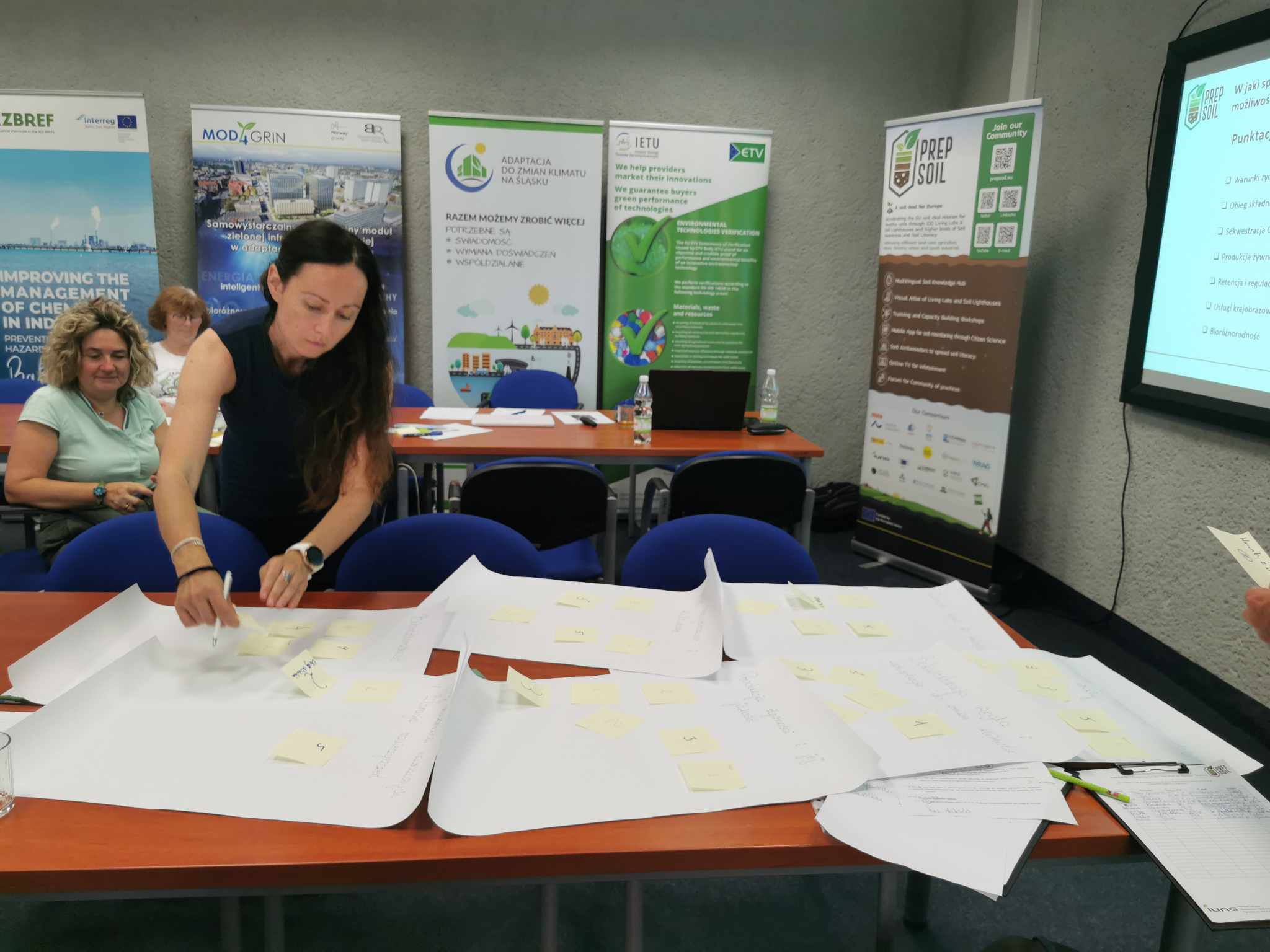 On 23 June 2023, representatives of The Institute of Soil Science and Plant Cultivation - State Research Institute IUNG-PIB (Grzegorz Siebielec, Sylwia Siebielec, Karolina Świątek, Artur Łopatka) organized, as part of the PREPSOIL project, a regional needs assessment workshop on the soil management in post-industrial areas. The workshop took place at the Institute for Ecology of Industrial Areas in Katowice.
The workshop was attended by representatives of institutions dealing with the broader environment from the region, including representatives of the Institute for Ecology of Industrial Areas, the Central Mining Institute, the Institute of Fundamentals of Environmental Engineering - National Academy of Sciences in Zabrze, the Silesian University of Technology, the University of Silesia, the Agricultural University of Krakow and the Polish Ecological Club - Municipal Circle in Gliwice.
IUNG-PIB participates in the implementation of the PREPSOIL Soil Mission project, which aims to facilitate its implementation in European regions by assisting key actors in reducing soil degradation and raising awareness of the role of soils and their appropriate use.
The PREPSOIL project also aims to help understanding how different approaches to soil monitoring can support the transition to sustainable land use. The project is harmonizing knowledge resources as a basis for the Soil Mission implementation.
The workshop was a great opportunity to discuss the challenges of soil management in urbanized and post-urbanized areas in Upper Silesia together with experts from many fields. The discussion evolved around pro-environmental measures taken, as well as those planned, with a particular focus on soil management.
Several topics were addressed, including:
Responsible spatial planning in post-industrial areas
Ways of making knowledge on contaminated sites available to the public
Increasing the use of phytoremediation of problem sites
Ways to reduce urban heat islands through green infrastructure, flower meadows, and by creating vertical gardens; using plants that have an easy adaptation process to harsh urban conditions
Good environmental management practices and involving the public in this,
Issues of appropriate financial mechanisms necessary for the proper management of problem areas in the Upper Silesian area