The PREPSOIL Kick Off meeting in Aarhus (DK)
29, October, 2022
·
2 min read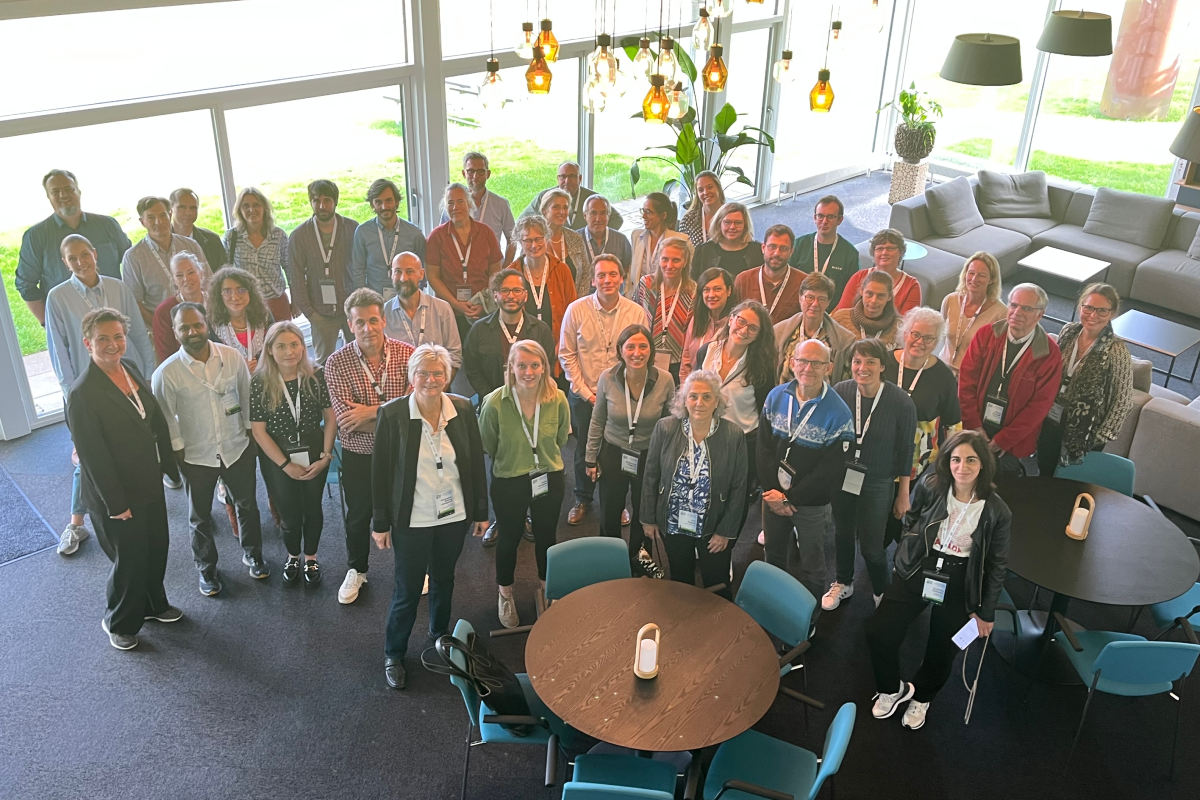 On 14-15 September 2022, the first face-to-face meeting of the PREPSOIL consortium took place in Aarhus (Denmark), enabling discussion and planning of the future activities of the project to ensure its successful implementation.
Creation of an EU online community embracing sustainable soils
PREPSOIL will make several tools available at the touch of a fingertip, including creating a web portal which will act as a "one-stop-shop" to support Mission's implementation. This will connect and improve access to existing quality resources including science-based information on sustainable soils. It will host digital tools for community engagement with a wide range of audiences interested in the topic, such as Living Lab atlas, online forum and gamification activities. A multilingual knowledge-hub is also foreseen, hosting a cross-disciplinary knowledge base about "sustainable soils" information, with a self-serve online library of information and data sets. The platform will also support the "Soil Ambassadors Programme", engaging with soil advocates and agents of transition, eager to help PREPSOIL spread soil literacy across all sectors of society, from industries to schools, at local and regional levels.
Identifying European soil needs to support future soil policies
European soils need urgent action plans to become healthier. However, soils are destined to various purposes (forest, agriculture, industrial, urban), implying a diverse set of needs for each one. PREPSOIL will develop guidelines to identify these soil needs and put them into practice as drivers of change across Europe based on the different land-use types. PREPSOIL will also engage other soil monitoring methods, such as citizen science and satellite-based earth observation at different scales.
This information will provide guidance for the new first wave of Living Labs (LLs) and Lighthouses (LHs) and shape the region-focused research and innovation agenda. PREPSOIL will provide a better understanding of how LLs and LHs can improve soil health while helping the existing LLs and LHs to prioritise specific soil needs and access a business plan modelled to different soil use types and socio-economic conditions. This will support the Mission of a Soil Deal for Europe's ambition to roll out 100 successful LLs and LHs across the EU to lead the transition towards healthy soils by 2030.
Knowledge is power – An informed Europe
Helping Europe become more knowledgeable on sustainable soil practices is also part of PREPSOIL's agenda. PREPSOIL will promote a soil education campaign, awareness and engagement of communities of practice not only for young people of school age but also for professionals and society at large. This will be done through a series of webinars, interviews, vocational training centres and schools focusing on soil health, land use and ecosystem services used in urban, agricultural, and natural land use.
Learn more about our project directly from the PREPSOIL coordinator, in our video interview with Niels Halberg (Aarhus University, DK).
---